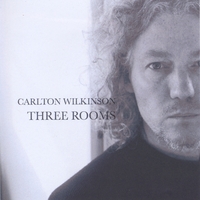 Saturday morning, Nov. 14, I got the news that my newly completed CD,
Three Rooms
, is officially available for sale on CD Baby. You can order copies of the CD in a jewel case or download the mp3s individually or as an album. In the next few weeks, CD Baby will make the digital version available on iTunes and several other sites as well.
The songs on
Three Rooms
were all written over the course of a few months last year, and I spent a lot of time since then arranging and recording. I've gotten some very positive feedback about the production and the arrangements, as well as the songs themselves.
A storm
swept through New Jersey
on Friday 13th--a good omen for the end of a long creative project.
--C.
www.theandofone.blogspot.com